HEY WARRIOR! YOU DESERVE THE HELP YOU'RE LOOKING FOR.
Because Every Warrior hAS PURPOSE...
CONNECT VERB. bring together or into contact so that a real link is established.
EVERY WARRIOR HAS PURPOSE BIGGER THAN THEMSELVES.
The word Purpose is defined as the reason for which something exists or is done, made, used, etc.

There is a reason you are here. You, yes YOU, no matter what you have been through, no matter where you serve, have a reason for existence. From experience, we believe that our hardest times, our dreams, that area of the world we would like to make better, all mesh together to define your purpose. We want to help connect you to that thing that burns deep down in the core of your heart. What if every Warrior we come in contact with lived in their purpose? We stand for the fact that they can!
Because Every Warrior has Purpose bigger than themselves, and as we support, we will also stop at nothing to help connect you to the purpose you are made for and ensure the needed people and resources in the community where you are stationed are at your fingertips and accessible in times of calm and crisis.

We know the importance of everything from social gatherings, events, a solid church home, your kids' school, a counselor, or a financial institution, to a good place to eat, a gym, a realtor, family friendly places to go, etc. These things have the power to help shape you and your purpose. EveryWarrior.org stands to be just one way that our military community and local community connect!

Check out some of our Action Steps below.
Random things you can do to CONNECT TO THE WORLD AROUND YOU!
ONE: Get out of your house or dorm room and get to know the people around you.

TWO: Join a club, interact with parents at your kids' school, get involved with a local church or faith group, participate in social gatherings that interest you.

THREE: Take a personality profile assessment such as the Enneagram test and find out how you are wired and why you are the way you are. Our entire team took THIS ONE!
HERE'S WHAT WE HAVE TO OFFER
Have something you love doing? A hobby, a cause, an interest, a topic? Our HERDS are where you can connect with people just like you with the exact some interests, wherever you are in this world. This is something we are just ramping up and we need leaders! So, if you have something in mind that you love, we want to talk to you about leading a Herd right where you are. Click the CHECK IT OUT link for more!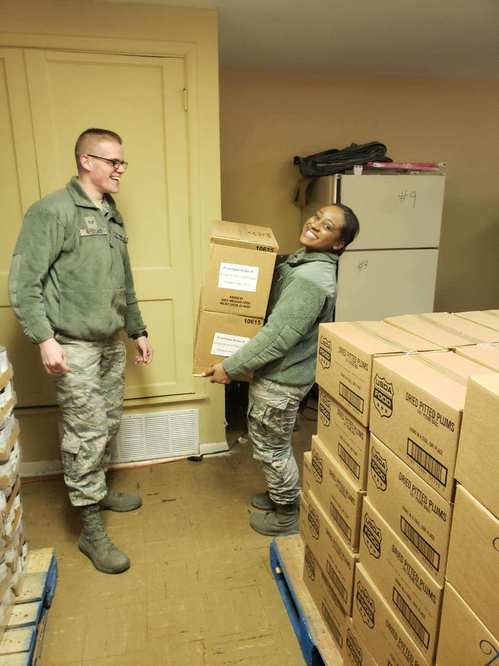 THE EW VOLUNTEER CONNECTION
BRAND NEW to EveryWarrior.org, this growing resource is the place where you can tell us about the amazing volunteer organizations you have served with. One way we want to connect you to the purpose we believe you have is by giving you ample opportunities to get plugged into volunteering in the communities where you are stationed! So, tell us about your favorites and we will add it to our list so that others can glean from your experiences.
LIL WARRIORS KINDNESS KREWE
Let's start young and help our Lil Warrior's learn purpose by connecting them to kindness! Our Lil Warriors' Kindness Krewe does just that! Your kids, wherever they may be, are encouraged to participate in this team and learn how they can show the love to their community. Check out the link below for more!
Join the conversation happening in the official Every Warrior Family Facebook Group. We strive for, advocate for, and encourage healthy, growing, interpersonal, face to face relationship with those around us. We also know that our "family" needs a forum, a place, a medium of communication...and this is why we have this group, specifically for our Warriors and their spouses serving around the world to connect with each other.
Have a book or podcast or some other resource that you love that has helped you grow or impacted your life? Then tell us so that others can glean from your recommendation.
WE ARE A FAMILY ON A MISSION TO SUPPORT, CONNECT, EQUIP, AND MOBILIZE THE VERY CORE OF EVERY WARRIOR.