HEY WARRIOR! YOU DESERVE THE HELP YOU'RE LOOKING FOR.
Because Every Warrior Matters...
SUPPORT VERB. bear all or part of the weight of; hold up.
The word Matter is defined as to be of importance.

Every aspect of you, our Warriors, is important.
Your lives, your livelihoods, your service, your voice, your feelings, your struggles, your family, your past, your future, everything about you, including YOU! Yes, YOU MATTER. Your very existence brings value. No questions asked. What if every Warrior we come in contact with knew they mattered? We stand for the fact that they do!
Because Every Warrior Matters, we will stop at nothing to give support to your physical, relational, emotional, and spiritual needs, wherever needed and however necessary; working at what we call your intersection of crisis and influence, and in the closeness and realness found in a family; helping you understand that your crisis does not and is not intended to get the best of you.

We provide support for individuals, marriages, deployed families, grief, substance abuse, families, etc. You need help with something, have a loss, need support during a deployment, need to talk, a friend, a shoulder, someone to listen, family to hang with, we are here. Check out a few of our Action Steps below.
Random things you can do to support those around you!
ONE: Check in on your friends regularly. Send a text. Make a phone call. Ask them how they are doing.

TWO: Be ready and willing to have a simple conversation with someone who you know is having a hard time. Grab a meal. Sit on the tailgate. Be a safe place to just talk it out.

THREE: Look for the "little things" in the lives of those around you and make much of it. No fluff. No awards. Just pay attention and celebrate their wins, no matter how big or small.
HERE'S WHAT WE HAVE TO OFFER
Have something you need help with? Let us see what we can do to support you! Have a loss, need support during a deployment, have a death in the family, an emergency, need support, a financial problem, need a friend, a shoulder, someone to listen, family to hang with, or basically anything else that could come your way?

Fill out the FIND HELP form and we will get back with you.
Do you have a friend or coworker that could use a little extra support or they have something we can even celebrate? Know of someone who had a new baby, had surgery, is going through a hard time, or just needs a personal touch from us?

Fill out the GIVE HELP form and we will see how we can show them a little love.
EveryWarrior.org is one of your safe places to talk it out! We believe that EVERYONE needs SOMEONE to talk to about ANYTHING. Whether it's personal or relational, grief or stress, loneliness, depression, suicidal thoughts, or anything anywhere in between, we are equipped to not only support you, but walk with you all the way through it, and give you the confidence to face it head on surrounded by trust, honesty, authenticity, and confidence.
Bold truth, from Warriors, for Warriors...creating culture where YOU know the truth that YOU can face YOUR storm and that YOU can share YOUR story to help others face their storm.

WE BELIEVE THIS CULTURE WILL HELP ERADICATE DEPRESSION, ISOLATION, AND EVEN SUICIDE.
Know a Warrior that is rocking it out there? THEN WE WANT TO KNOW THEM TOO! We want to recognize these stories of your friends right here on EveryWarrior.org and on our social media platforms. There is never too much good we can spread. Click on the BRAG HERE button and tell us their story.
The pivotal moments and your favorite memories in your life are important to us. This is why we have our very own Small Event Center specifically and only for currently serving service members. Click the link below for more and to learn how you can reserve The Center for free.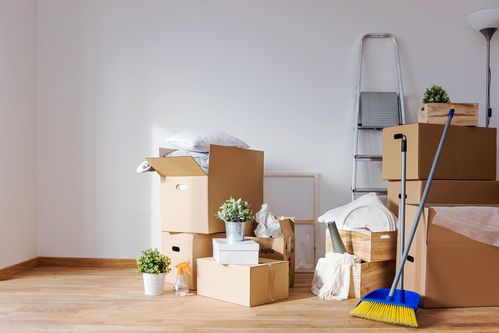 Are you moving to or from the Shreveport/Bossier area? Then we have a resource specifically for you. Check out our temporary household goods that we loan out for free by clicking the LEARN MORE link.
WE ARE A FAMILY ON A MISSION TO SUPPORT, CONNECT, EQUIP, AND MOBILIZE THE VERY CORE OF EVERY WARRIOR.