"LEADERSHIP IS INFLUENCE. NOTHING MORE, NOTHING LESS." -JOHN C. MAXWELL
YOU'VE HEARD IT SAID "THERE IS NOTHING STRONGER THAN THE HEART OF A VOLUNTEER."
WELL, WE BELIEVE IT'S TRUE...
From the ground up, OUR team is made up of innovators, DOERS, creatives, caregivers, servers, dreamers...men and women, civilians and warriors, veterans and spouses, INTROVERTS AND EXTROVERTS...imperfect people that VOLUNTEER THEIR TIME, TALENT, and treasure DAILY because of their love for our warriors.
Driven by a vision to see our Warriors surrounded by people who had their backs, Trey and his wife, Tiffany, sought out to create this family. He is responsible for overall vision and direction of our organization. He thrives in the middle of the crisis that our Warriors face. He and Tiffany live in Shreveport, Louisiana. He also serves with the leadership of Riverpark Church in Shreveport.
Vice President / Operations
A former Intelligence Officer in the Air Force, Eric leads everything operational for us. Behind the scenes and in the details is where he thrives and he is passionate about helping mobilize those around him. He is responsible for leading the day in and day out implementation of our mission. He and his wife, Amber, live in Bossier City and for his "day job" he works with the Eight Air Force Headquarters.
Director / Programs & Initiatives
An advocate for spouses and anyone looking to achieve much in this world, Julie serves with fierce passion to help others. She works in the intricate details of our organization ensuring our programs run effectively and efficiently. She also leads our support for spouses. A former Air Force Spouse of the Year, Julie serves as a consultant to many national teams, organizations, and programs. Her and her husband Casey reside in Bossier City.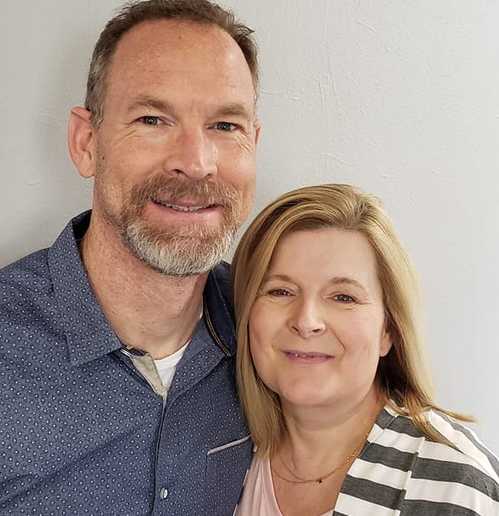 Director / Administration & Family Center
A true servant to all, Cristina serves as the heart of our Warriors. Responsible for making sure we stay on track (she has the hardest job of all), she also leads our Warrior's Family Center. Gifted with a selfless heart, a knack for organization, and a genuine sweet spirit, her presence makes everything she invests in better. As a former enlisted Warrior, she brings a wealth of experience to our team. Her and her husband, Jim, live in Bossier as well.
With us from almost the beginning, Davon is responsible for helping shape much of our current reality and for looking ahead to what that reality looks like in the future. Whether acting as consultant, mentor, or teacher, he provides wisdom in all that we do. Davon has a gift of simply and genuinely caring for people, therefore, making their experience with us one that leaves an impact. He is currently serving as an MTI in the Air Force. He and his wife, Denicia, currently reside in San Antonio.
As a man that truly cares for his Warriors, Josh joined our team in 2020 following his retirement from the Air Force. Bringing his experience and vast knowledge, Josh is responsible for helping pave the way forward by leading our Warriors to both define needs and create opportunities, and getting those opportunities in front of lives of every Warrior we serve. He and his wife, Emily live in Bossier City where he serves at Barksdale AFB as the Housing Resident Advocate.
"Leadership is not a rank or a position, it is a choice – a choice to look after the person to the left of us & the person to the right of us." -SIMON SINEK
Our Support Team Members are Warriors or Dependents of Warriors who are currently serving in the military or are recently retired . Their service to our mission is above and beyond their service to our country. They volunteer time each week to lead, serve, grow, learn, and make a difference.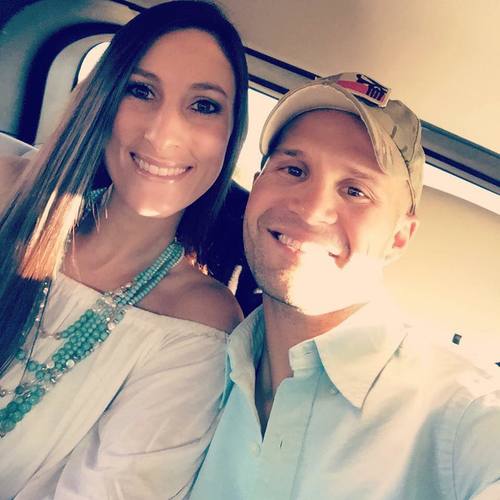 "Leadership and learning are indispensable to each other."
-JOHN F. KENNEDY
EVERYWARRIOR.org is led by a team of community members and leaders that make up our Board of Directors.

HEY WARRIOR! YOU HAVE THE POWER TO MAKE A DIFFERENCE!
HEY WARRIOR! Be the leader you wish you had!